Where you can meet us
2.3.2018
The STEMM Equality Congress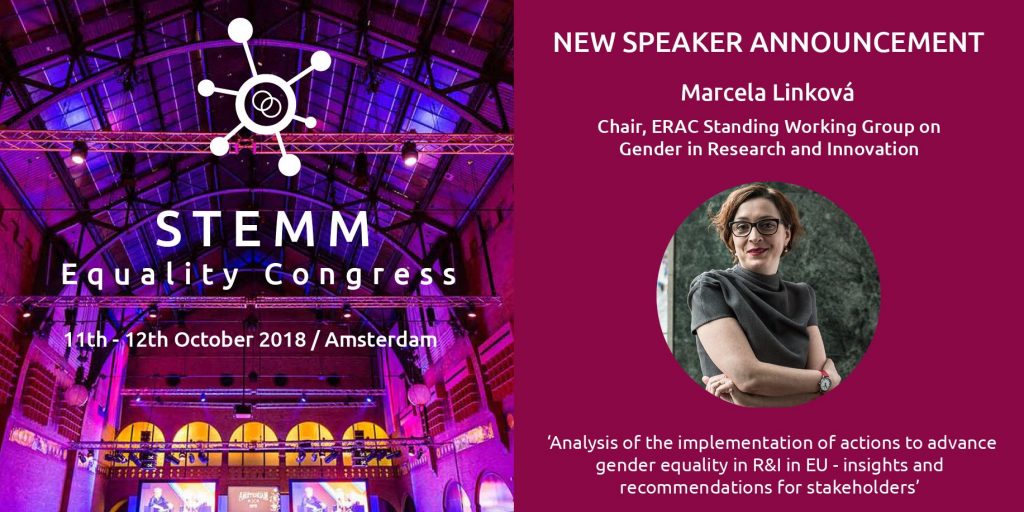 Marcela Linková, GENDERACTION coordinator and chair of the ERAC Standing Working Group on Gender in Research and Innovation (SWG GRI) was invited to talk at the 2018 STEMM Equality Congress about the implementation of gender equality policy in research and the factors that hinder and facilitate implementation in various Member States.
This year's STEMM Equality Congress will be held on 11 and 12 October in Amsterdam, the Netherlands.
Building on some of the key themes and issues presented during the 2017 Congress, 2018 will focus on: intersectionality; sharing success stories from around the world; practical measures that are working for other organisations; local challenges that organisations are facing and the tools they are using to address these challenges; and how these tools can be applied in other countries and regions. The STEMM Equality Congress 2018 will bring together around 350 senior delegates and will offer the opportunity to hear from, and interact with, thought leaders in equality, diversity and inclusion strategy, policy and practice in STEMM worldwide.
For further information or to register for the congress visit: www.stemmequality.com