SISTER PROJECTS
European Commission supports gender equality in research and innovation inter alia through the international projects funded by its framework programs for research and innovation (7. FP, Horizon 2020). Here is the list of projects in progress.
Gender equality plans implementing projects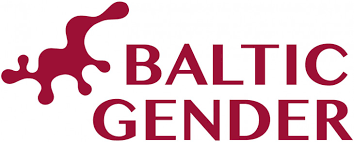 Baltic Gender (2016-2020) brings together 8 scientific institutions in 5 countries around the Baltic Sea to work on reducing gender inequalities in Marine Science and Technology.
---

            CALIPER (2020-2024) supports 7 research performing organizations and 2 research funding organizations from STEM research and innovation field across Europe.
---

            EQUAL4EUROPE (2020-2023) project focuses on the implementation of the gender equality plans at 6 research performing organizations in the fields of art, humanities, medicine, social science, business, and law.
---

            GEARING-Roles (2019-2022) involves 10 partners from 8 countries that represent a combination of industry/SMEs, academia and research institutions including one research council.
---

           GEECCO (2017-2021) is a project which brings together a consortium that is characterized by the focus on the STEM field. Its goal is to increase the number of research performing and funding organizations that start to implement gender equality plans.
---

          Gender-SMART (2018-2022) is a community of 7 European research performing organizations and research funding organizations, operating in the broadly framed field of research in food, agricultural and life sciences, supported by 2 technical partners.
---

          CHANGE (2018-2022). The main aim of CHANGE is to support research performing organizations to design and implement gender equality plans by involving key actors, called Transfer Agents.
---

        LeTSGEPs (2020-2023) project focuses on gender equality plans and fostering the use of gender budgeting.
---

          R&I PEERS (2018-2022) aims at creating and validating pilot experiences aiming at disrupting the gender-biased approach and those unconscious rules that limit the participation and the career of women in research and innovation in the Mediterranean Area.
---

          SPEAR (2019-2022) initiates institutional change in 9 European research performing organizations by implementing gender equality plans.
---

          SUPERA (2018-2022) project is to develop and implement 6 gender equality plans in four universities and 2 research funding organizations.
---

          TARGET (2017-2021) initiates institutional change in 7 gender equality innovating institutions in the Mediterranean basin – including research performing organizations, research funding organizations and a network of universities.
Community of practice & capacity-building projects

          ACT (2018-2021) seeks to advance gender equality at universities, research centers, and research funding organizations by facilitating collaboration between experienced institutions in the implementation of gender equality plans with less experienced ones.
---

          GE ACADEMY (2019-2021) is a project developing and implementing a high-quality capacity-building program on gender equality in research, innovation and higher education.
---

         GENDER NET Plus (2017-2022) aims to strengthen transnational collaborations between research program owners and managers, provide support to the promotion of gender equality through institutional change and integration of sex and gender analysis into research.
---

         GENDERACTION (2017-2021) promotes GENDer equality in the ERA Community To Innovate policy implementatiON. Its aim is to create an innovative policy community to implement gender priority in the ERA.
---

         GenPORT (2013-2017…) is a community-sourced internet portal for sharing knowledge and inspiring collaborative action on gender and science.
Research projects

         CASPER (2020-2021) examines the feasibility of establishing a European award/certification system for gender equality for research performing organizations.
---

         GRANteD (2019-2023) studies the occurrence and causes of gender bias in the allocation of research grants. It also studies the consequences of gender bias in grant allocation for gender bias in the development of careers in research and innovation.