EU R&I Days with our presence
24.9.2020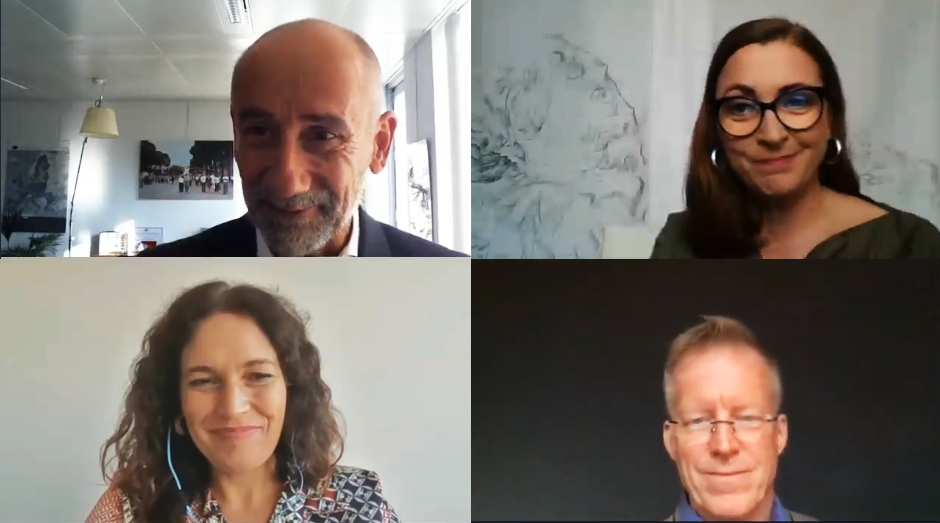 On 22-24 September 2020 EU R&I Days took a place online. Marcela Linková, the coordinator of GENDERACTION and head of SWGGRI, participated in the workshop Get ready: A new ERA for Equality is calling on September 22 at 5 pm (HUB 4 HorizonEurope) together with the director of DG R&I Jean-Eric Paquet and rector of Metropolitan University Oslo Curt Rise.
---
Jean-Eric Paquet reaffirmed the European Commission's plan to require from applicants for Horizon Europe funding that their institutions have a gender equality plan. A transitional period is envisaged.

Marcela Linková said on gender equality in R&I: "The job is not done. Despite some progress we are seeing, there are still issues we need to tackle: pay inequality, sexual harassment, biases, the impact of COVID-19 on publication activity of people with caring duties…." She stressed that GEPs are one very important instrument through which gender equality can be pursued and that it would be fantastic if the Commission continued to support actions, to help build European-wide capacity across countries, and to support the inclusiveness for the countries where GEPs have less of a history.
Another discussed topic was gender dimension in research and innovation content. "The Commission has taken the gender dimension in research quite far in Horizon 2020 and hopes that Horizon Europe will be bolder in its requirements," stated Marcela Linková and continued: "This means that sex and gender analysis must become a default requirement for research and innovation."
See the video of the workshop: