Mutual learning workshop Malta
8.11.2019
On 7th and 8th of November 2019 GENDERACTION organized a mutual learning workshop on gender in international cooperation in science, technology and innovation (under WP6).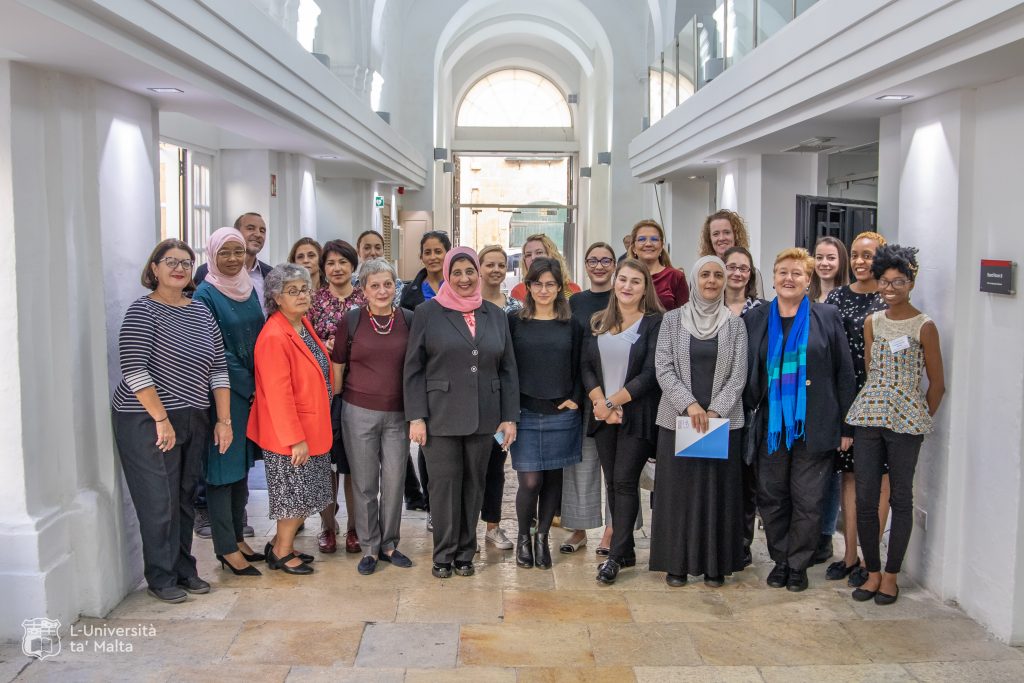 Participants of the workshop came from Croatia, the Czech Republic, Egypt, El Salvador, France, Jordan, Kosovo, Malta, the Netherlands, Romania, Senegal, Slovenia, South Africa, Spain, Tunisia and Turkey and the UK to estabilish contacts and network on gender equality in STI, debate the results of GENDERACTION research on women/gender organizations in 3rd countries, share their experience and identify barriers that hinder greater involvement of women researchers from 3rd countries in international cooperation in STI.
The keynote lecture was held by Louise Morley from the Centre for Higher Education and Equity Research (CHEER), University of Sussex, UK. She talked about the conditions needed for improvement of women researchers' situation in STI and about the unequal geographies of knowledge, knowledge economy, epistemic exclusion and reproduction of priviledges: "It´s not only about who produces knowledge – and who doesn´t -, but as well how and where knowledge is created," she stressed.
In the next session six representants of organizations that attended the workshop introduced their activities and position of women in STI in their area. These were:
In the next section of the program participants discussed international mobility chalenges such as material and economic issues and work/life balance or career opportunities for women researchers. In the break-out session on gender in research content we concentrated especially on health and climate change and its relation to local communities´ knowlede.
The outcome of the meeting will be recommendations to the European Commission and Member States for actions on gender in international cooperation with 3rd countries in Horizon Europe, both for structural change/gender balance and gender in research content. We are planning further collaboration with participants and expand the network of organisations that we will address in the future. An unexpected result of the meeting was high interess of second world countries whose representants participated in the workshop in the highest number of all our events held so far.