Key gender issues for international STI cooperation
22.6.2020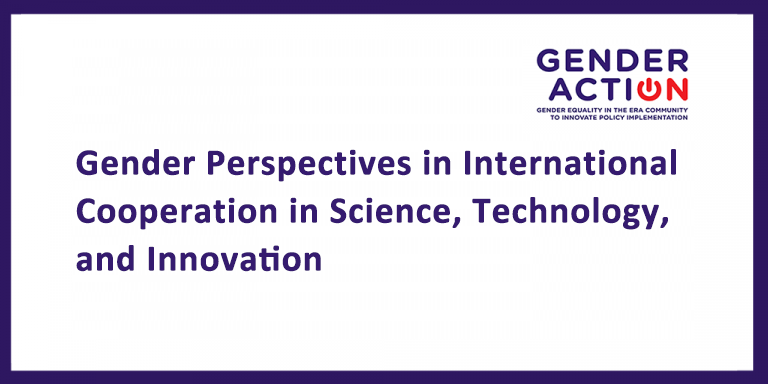 The present Briefing Paper presents a set of recommendations for better promotion of gender equality in policy design and implementation in STI at the international level. It follows up our two mutual learning workshops on gender in international STI cooperation we held in 2019 in Valetta and 2020 in Belgrade.
Recommendations to the stakeholders:
prevent the negative environmental and social impacts of academic mobility;
create a joint strategic approach for gender equality in international cooperation in STI;
prevent the reproduction of subordinate integration of third countries' research teams in consortia;
strengthen the role of local communities and grassroots civil society organizations;
provide space for a proper negotiation of research objects and interests that will equally benefit all parties involved;
articulate gender and the possible gendered impacts of research and innovation in content.
DOWNLOAD THE POLICY BRIEF IN >>>PDF<<<
More GENDERACTION outputs on this topic:
Organizations in 3rd Countries That Deal with Women & Gender in STI
Methodological Framework to Assess Gender in Internat. Coop. in STI
Stay in touch with us:
Subscribe to the GENDERACTION newsletter