How to increase women´s participation in science?
2.3.2018
Alexandra Bitusikova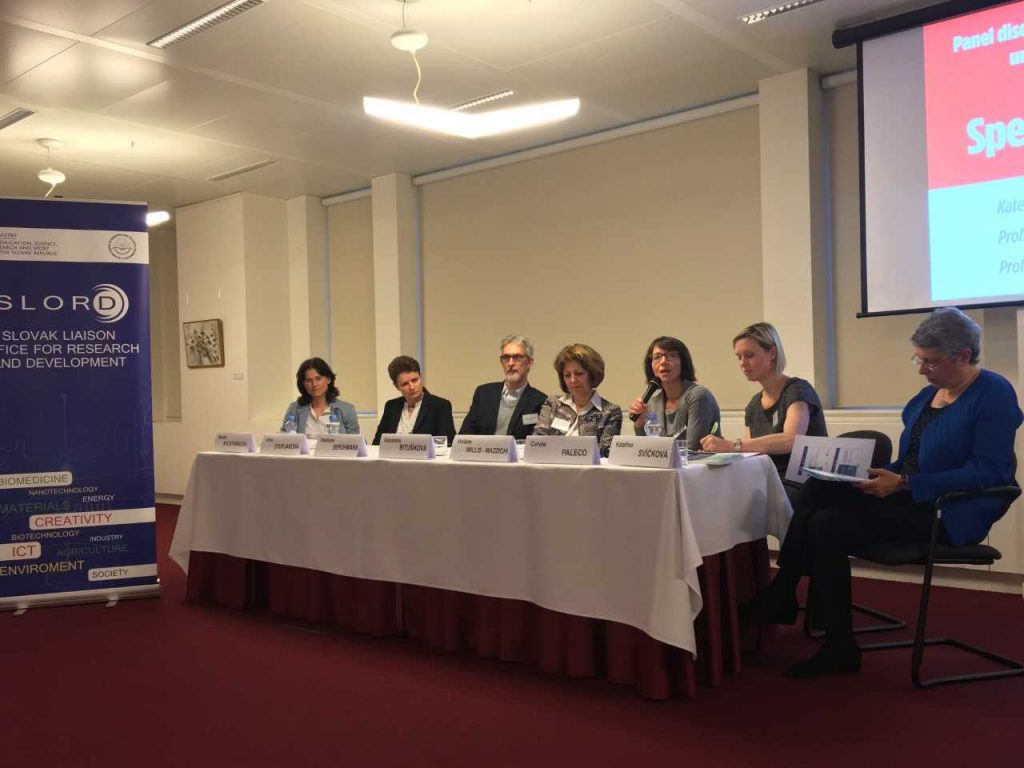 On the 21st November 2017 the conference "Women in Science – How to increase women´s participation in science?" took place in Brussels, Belgium. The event was organised by the Slovak Liaison Office for Research and Development (SLORD) with cooperation of the Permanent Representation of the Slovak Republic to the EU. The conference brought together about 60 experts from 13 European countries with the aim to share experience and discuss challenges of women´s participation in science and research. The speakers included Stephane Berghmans, Viviane Willis-Mazzichi and Alexandra Bitusikova, partner in the GENDERACTION project. In her presentation, she used the opportunity to present the GENDERACTION project and promote its main activities.
The conference presenters and discussants focused on identifying key challenges of full female scientists´ participation in science and research and agreed on a number of outcomes and recommendations, related namely to the following areas: the important role of the EU initiatives; transparency in recruitment and promotion policies; girls´ and women´s education and training in all scientific domains; the need for university leadership commitment and involvement; gathering data; role models and mentoring; work-life balance; and learning from and sharing good practices (including soft measures).
Main outcomes and recommendations of the conference can be found here.